Golden Times
Bruce Chatwin, a mystery and a threat.
Bruce Chatwin wrote brilliant stories about journeys and nomads. He was a restless soul and, for him, all roads led to roaming. He flew, sailed, drove and walked more of this world than most.
One area not so far from his childhood home is evoked in his pastoral novel, On the Black Hill. He spent months researching the people and places of the Golden Valley, which is almost in Wales but claimed by Herefordshire.
It's a beautiful and quietly unknown landscape, ideal for walking and cycling, with farmland rolling easily westwards across small river valleys until it rucks up against the Cat's Back and the Black Mountain.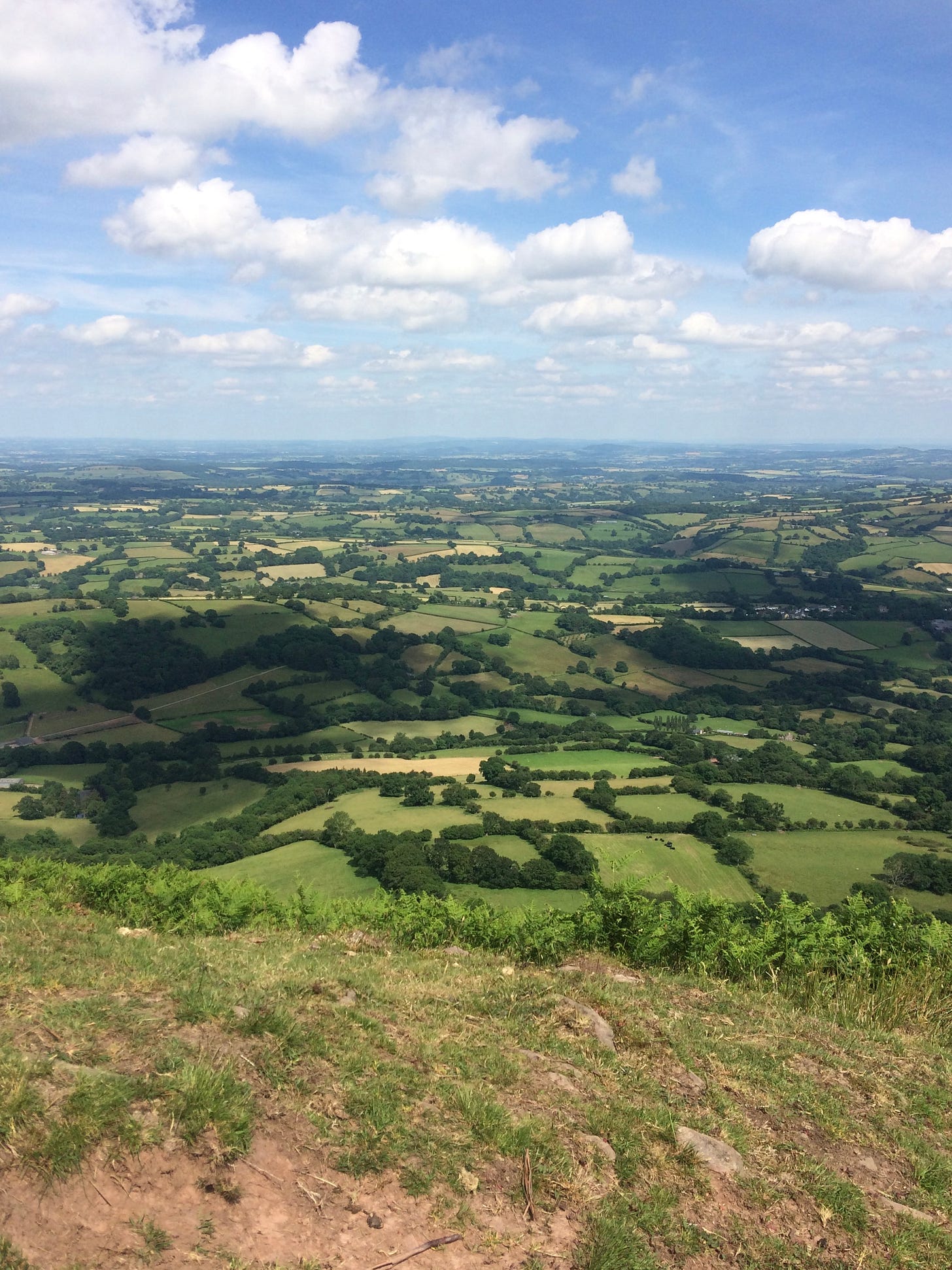 Photo ©Max Glaskin
Chatwin walked it, drove it and rode horses through it. This information comes from the excellent biography by Nicholas Shakespeare. We're also told of something that hints at the possibility that he was the first person in the world outside the USA to own and ride a mountain bike.
Tucked away on page 388, the biography says Chatwin arrived in the area to stay at a friend's house "at the end of October 1980 in a 2CV with a mountain bike on the roof".

That was three years before anybody imported MTBs into Britain to sell. It was also years before any UK frame builder copied the original Californian concept. If Chatwin really did take a mountain bike to a remote corner of the Welsh Marches in 1980 he would've been seven leagues ahead of the curve.
What's more, he'd have been particularly ingenious, not to say courageous, to have attached any kind of bicycle to the roof of a 2CV, a famously tinny and tiny car.
No doubt the freedom afforded by the fat-tyred rugged bicycle would have appealed to the writer who liked to explore all paths in life and work.
So, was he the earliest of early adopters?
The route to finding out isn't mapped by lines on charts or songs. Chatwin died in 1989 so the obvious person to ask was his biographer. I emailed and he kindly replied within an impressive 15 minutes.
No doubt surprised that anyone could be so pedantic about such a tiny detail in such a fulsome biography 20 years after its publication, Mr Shakespeare said it would've been in keeping with Chatwin's character.
"It would be typical of Bruce if he did have the first," he said. He'd check back with his source at an appropriate moment. Mind you, the event he describes was 40 years ago and a photograph would be the only surest evidence.
A mountain bike would've been extremely useful to Chatwin for visiting the smallholdings and farms and settlements described so vividly in On the Black Hill.
Even today it's ideal walking and riding country, with mazes of ancient footpaths and bridleways linking tiny settlements. It's a natural consequence of human instinct several lead to remote churches that happen to be adjacent to pubs.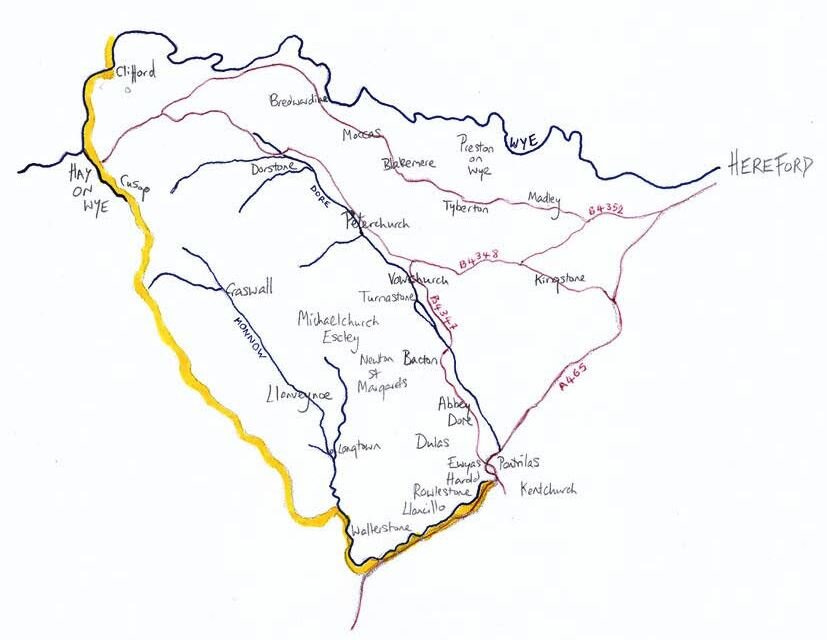 Map ©Golden Valley Action Group
Bruce Chatwin immersed himself in the Golden Valley, perhaps by mountain bike and perhaps not. Either way, it's a land that is open and special.
How long it stays special depends partly on defeating a current threat to the quality of the water on which its ecology depends. There's a campaign to protect the Golden Valley.
If the threat makes you fell uneasy and restless, support the campaign before the gold is debased.
---
If you liked this piece, please click here to share it with friends:
If you'd like to receive similar pieces by email, subscribe here for free:
---
Amendments
A minor amendment was made to this article eight hours after it was first published, to include a correspondent's helpful insight into the difficulty of putting an MTB on the roof of a 2CV. I only wished I'd thought of that first. If anybody has a photo of a bike on a 2CV, I'd love to see it.
---
On the shoulders of giants
Nicholas Shakespeare's biography, Bruce Chatwin, is published in the UK by Vintage.
---
Please feel free to comment:
---
More
For very short tweets about new science and cycling, follow @CyclingScience1